Menard Fairlucent Pack White - Skin Whitening Mask 100ml
WHITENING - ANTI-AGING - SKIN CELL RENEWAL
Lightening/Skin Whitening (Whitens complexion)
Youthful and radiant whiter skin tone
Protects from UV rays
Restrains melanin production
Clearer Complexion (Treats Acne and Blemishes)
Whitens the skin and eliminates dark spots
Anti-aging efficiency - Lifts sagging skin
Erases fine lines and wrinkles
Whitening Mask
A high performance creamy textured skin whitening mask for an efficient daily whitening care. Provides skin whitening and cooling effect for clear, translucent skin. The Menard scientists created a new formula with the Shirakami Yeast Extract which suppresses the production of melanin. The skin is clear and translucent.
A whitening facial mask for intense whitening treatment for 2-3 times a week.
Fairlucent Pack White is an ideal facial mask to whiten skin with intense treatment for 2-3 times a week. Helps the skin to stay fair with great effects on whitening, healing inflammation after sunburn which promotes melanin production and preventing the production of melanin by cutting off the substance that stimulates melanocyte.
Regulates the generation of melanin and prevents pigmentation and freckles caused by UV rays.
Whitening agent Stable Vitamin C Derivative (APM)*1 (active ingredient)
A nano-sized biological component*2 (treatment ingredient), n extremely fine bio ingredient, helps Stable Vitamin C Derivative (APM) to smoothly penetrate into the horny layer smoothly.
Soothes skin after UV exposure.
Alaria Seaweed Extract*3 (treatment ingredient).
Shirakami Yeast Extract*4 (treatment ingredient): prevent stains caused by UV rays by restricting melanin formation.
Restrains the production of melanin
Prevents skin discoloration
Regulates melanin production
Soothes burning sensations after sun exposure
Deeply cools your skin
Menard Fairlucent Whitening Mask - A special skin whitening mask that is targeting the root cause of pigmentation problem. Unlike many whitening mask in the market, it targets more on suppressing the production of melanin and promoting the elimination of melanin. Menard researchers found that the melanocyte stem cell is the "key" that control the melanocyte condition. And they have found out that Alaria Seaweed Extract, a unique ingredient special seaweed from Nosabu, Hokkaido that has the effect of Foster Whitening by creating an environment that is suitable for normal melanocytes to grow. That could help reduce and minimize the production of bad melanin.

The Fairlucent skincare range the provides the way to achieve translucent white skin. The whole series provides two effects:

Whitening from the APM and Shirakami yeast extract
Skincare from the moisturizing ingredients in each product.

Suppresses melanin production, prevents pigmentation and freckles caused by sun damage.

Stable Vitamin C Derivatives (APM) Whitening ingredient, Shirakami Yeast Extract
Provides your skin with moisture and makes it brim with deep translucence from within.
Is light and easy to use.
Each product has the refreshing Fairlucent scent.
For Those who:
Those who feel their skin lacks translucence
Those who want to whiten their skin year-round
Those who want to steadily whiten their skin through basic skincare
Those who want a simple whitening care routine
Those who concern about pigmentations, freckles, and skin darkness
Customers who use the Fairlucent Alpha Series
Customers who have never used our products before (including users of other imported whitening-focused cosmetics)
Customers who are concerned about pigmentation, freckles, and skin darkness.
APM (Stable Vitamin C Derivative)
Shirakami Yeast Extract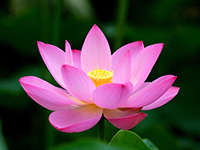 The Unique Ingredients of Fairlucent.
APM (STABLE VITAMIN C DERIVATIVE)
Vitamin C is known as a nutrient that also exists in human body. Vitamin C has high effects for lightening the skin, yet constantly consumed in our body. Therefore, the amount of Vitamin C in our body decreases unless it is supplied liberally. In order to maintain a fair complexion without pigmentations, it is necessary to provide plentiful Vitamin C to the skin.
When compared with other ingredients, there are several effects only Vitamin C can provide; such as to lighten the color of existing melanin and to stop the increase of melanocytes which produce melanin pigments.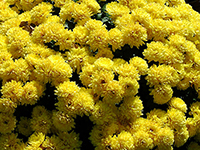 However, Vitamin C is very unstable and not easily absorbed into the skin. The improved Vitamin C which is stable and absorb able, and performs well in the skin is called Stable Vitamin C Derivative or APM.
MENARD launched its first whitening cosmetics with APM in 1986, about 20 years ago, and has been known as one of the pioneers of whitening cosmetics since then.
Benefits of Authentic Menard Fairlucent Pack White Skin Whitening Mask. Provides an evenly toned, radiantly whiter skin.
Intense Whitening - The skin is smooth, bright and moisturized
Restrains the production of melanin
Prevents skin discoloration
Regulates melanin production
Soothes burning sensations after sun exposure
Deeply cools your skin
Anti-aging
Protects from UV rays
Prevents pigmentation and freckles
After cleansing and massaging, dry the face well. Take an adequate amount on the palm (half of a table spoon), and then apply over entire face avoiding the hair line, eye and lip area.
Leave on for five minutes, and then rinse off with cold or lukewarm water.
Use twice or three times a week to treat the skin ideally.
The container will not revert to the original shape after use because of air-stopping function, which prevents the air from coming inside and protects the quality of the contents.