Garcinia Cambogia Plus Chitosan Diet Pills Weight Loss Supplements, 500 mg - 60 Capsules
WEIGHT MANAGEMENT - WEIGHT LOSS
Reduce appetite
Achieves results effectively and quickly
Formulated with potent and proven weight loss ingredients
Rev up metabolism
Burn fat and control appetite
Reduce food cravings
Boost your metabolism
Increase your energy
Reduce absorption of nutrients like fat
Break down fat cells
Reduce water retention in your body

Prevents hunger by keeping the blood sugar normal
NO FILLERS OR ADDITIVES! 500 mg of PURE Garcinia Cambogia Plus Chitosan
It can be a difficult journey, getting rid of unwanted body fat. SNP® Garcinia Cambogia Plus Chitosan Diet Pills Weight Loss Supplements has been formulated to reduce body fat and help you achieve a more shredded physique. It has been known to reduce appetite, reduce food cravings, making you feel more full so that you eat fewer calories, boost your metabolism, increase your energy, reduce absorption of nutrients like fat, making you take in fewer calories, break down fat cells, and reduce water retention in your body. Thanks to its potent ingredients, as a concentrated fat burner it burns calories naturally and effectively making you burn more calories that help you lose weight so you will no longer have to worry about those unwanted pounds.

The desire for a healthy, permanent weight loss without an agonizing diet has remained unfulfilled for many. Have you tried other dietary supplements or exercises that didn't work? For your success, stop wasting your money and try our Garcinia Cambogia plus Chitosan weight loss diet supplement pills to help you lose weight and achieve your weight loss goals.
Garcinia Cambogia is a Fat Blocker, an Appetite Suppressant, Boosts Metabolism, Lowers Blood Cholesterol, Improves Immune Function. According to research reports, Chitosan is known as the best and most effective, safe and hygienic way for weight reduction, as there is no side effects at all.
Chitosan is dissolved in the stomach and has the ability to attract the fat molecules that are close to the binding prior to assimilation in the body. And accumulated fats are transformed into gel and then ejected through natural means. It is ideal for people who are overweight and weight control. Chitosan is a single non-digestible dietary fiber which contains no calories. It is important to drink daily at least 1.5 to 2 liters of water when you increase your fiber intake for optimal results.
Garcinia Cambogia is a native pumpkin shaped tropical fruit from India, parts of Asia and also the Pacific Ocean from South and Central America from Peru to Mexico. The leaves are dark glossy green, elliptical / obovate. The flowers are orange. The fruit, commercially the most important part, is spherical, brown to dark brown with deep vertical grooves. The seeds are inside the fruit juicy resinous. In Indian culture, this plant has been used as a spice and flavoring in food. This plant has a particular influence on the excessive appetite of people after following a diet. Prevents the risk of regaining previous weight after a diet. Garcinia Cambogia has already been used a lot for centuries.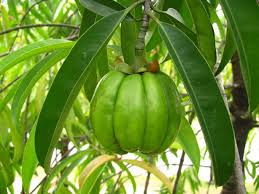 SNP® Garcinia Cambogia Plus Chitosan Diet Pills Weight Loss Supplements Formula for weight control is a natural nutrient preparation to support a permanent weight normalization. You target areas such as your appetite, fat, and metabolism, getting rid of those stubborn pounds. With its potent formula, it's your best choice to help you achieve that lean body you've always wanted to have. Get yourself into the best shape of your life with SNP® Garcinia Cambogia Plus Chitosan.
100% MADE IN EUROPE. Every step entailed in developing SNP® products is done in Europe—clinical research, ingredient sourcing, product development, manufacturing, and packaging—utilizing their advanced technology and keen eye for perfection.
Content: 60 Capsules
1 capsule contain: % RI *

500 mg of Garcinia cambogia-extract 60% HCA Citrimax™, chitosan
PURE: No fillers or additives
Absolutely free of: yeast, lactose, sugar, preservatives, synthetic colors, flavors and fragrances.
* RI =% of reference values ​​for daily intake according to EU no. 1169/2011. (RI = Reference Intake)
Other Ingredients: gelatin-capsule
Reduce appetite
Achieves results effectively and quickly
Formulated with potent and proven weight loss ingredients
Rev up metabolism
Burn fat and control appetite
Reduce food cravings
Boost your metabolism
Increase your energy
Reduce absorption of nutrients like fat
Break down fat cells
Reduce water retention in your body
Stimulant-free
Complements well with thermogenic and other weight-loss products
Ideal for weight-watchers and/or fitness enthusiatics
Helps maintain whitening results
Recommended dosage: As a dietary supplement, adults take 1-3 capsule(s) with sufficient water before the meal or as directed by a healthcare professional.
Cautions:
Not intended for pregnant or lactating women.
Not suitable for Alzheimer's patients and diabetics.
Allergens: Contains shellfish
Interaction with medications? Please consult with your doctor.
Dietary supplements are no substitute for a varied and balanced diet as well as a healthy lifestyle.
Store food supplements out of the reach of small children.
Please keep cool and dry.
The recommended daily dose should not be exceeded.